'Innovation meets Tradition in Takaoka'
naft (nagae art for timeless) is a Japanese lifestyle brand armed with an array of timeless home accessories and objects that support mindfulness and tranquillity.
Our classic and timeless home accessories mix rich design and high skilled techniques which have been handed onto craftspeople in
Takaoka
for 400 years. Tin, brass, and aluminium – our products are made of a wide variety of metals, utilising the characteristics of each material.
We would like to keep offering you an inspired list of home and gift collections that express metallic beauty and sense of style.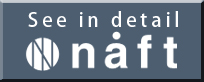 Where do you find our products?
In addtion to our online shop, our products are carried at high-end retailers, upmarket department stores, gift shops, and museum shops. If you would like to find your local shop that carries our home and lifestyle products, contact us.
We also have taken part in many trade fairs in Japan and overseas, such as Tokyo International Gift Show, NY NOW, Maison & Objet, and Ambiente. Especially, we regularly take part in Tokyo International Gift Show and NY NOW. Our products are distinctive for their simplicity of form and function in those shows. We are looking forward to meeting you there. If you would like to know our latest events, check out here or our blog.