Die-casting OEM/ ODM examples
NAGAE Ltd. has worked as an Original Equipment Manufacturer (OEM) or Original Design Manufacturer (ODM) for over 60 years in Japan. We have supplied the biggest names in the building material industry in Japan, and also provided high quality products and services to various industries. We are good at manufacturing mechanical parts, and combining different materials such as resin with metals.
We are capable of producing metallic components from 10 g to 3 kg. We specialize in casting aluminium but deal in a range of elemental metals and alloys such as brass and zinc.
Let us know if we can be of any assistance with your projects.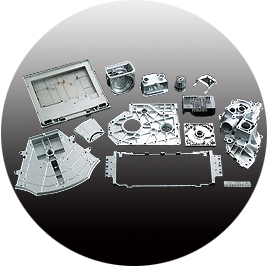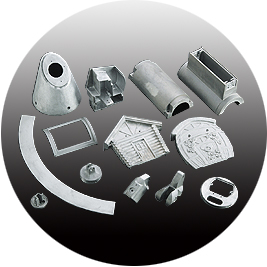 Components for
- gas distribution operations
- cars
- light electrical appliances
- medical device
- building materials
and more.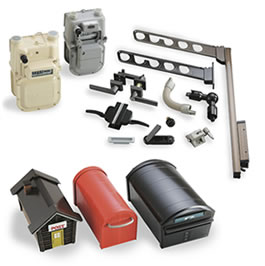 Choosing NAGAE is an assurance of quality and reliability.
Our OEM/ ODM products are not simply off-the-shelf. We practise flexibility to ensure quality service by listening to your needs, providing customised solutions for a wide range of demands. This is made possible with our long experience in the field and knowledge in working with and coordinating design-oriented projects of various scales.