Our knowledge and techniques can turn your ideas into realities.

NAGAE Ltd. is a well-established Japan-based die caster. We have been designing, manufacturing, and supplying high quality die cast parts since 1954. We use multiple metal materials in our die casting process, such as aluminium, zinc, and brass to deliver the optimum results. Our metal casting expertise are second to none with benefits from our 60+ years' of practical experience in competitive Japanese industry.
We actively get involved in from early in your project all the way to completion.
Design
Our design team makes your ideas/images into a real product based on the knowledge and extensive metalwork expertise. Using computer aided engineering (CAE), we can produce rapid prototypes and tooling. What's more, we use several applications of CAE, such as casting simulation system, to minimise or eliminate any areas of concern. We will help you determine the materials and methods that will deliver optimum results for your business.
In-house Total Manufacturing System
NAGAE is your one stop supplier and provides OEM/ ODM total solution. We offer you full service ranging from consulting, planning to manufacturing. Advanced technology and innovation are at the heart of what we do. We create added value and efficiencies throughout every step of our process from concept to production.
Four Advantages of our 'Total Manufacturing System':
1. Accurate feedback & stable support
How it ends depends on how it begins. NAGAE gets involved in your project from the initial design stage. Moreover, we back you up through every steps, offering sounds advice and ideas based on the knowledge and extensive metalwork expertise.
2. Efficient Process Control
NAGAE sets an optimum production schedule and encourages the related processes to work smoothly, to meet your delivery requirements.
3. Proactive Production Engineering
Our flexible manufacturing system creates the optimal lines for your project. The dedicated engineering team designs facilities, produces tools and fixtures, and designs and produces test equipment required for each project.
4. Sustainable 'Kaizen' approach
As highly-motivated professional teams, we use thuoe &lsq;kaizen' approach to keep our processes improving. Those efforts promote cost-effective and efficient working system.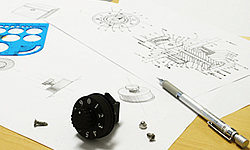 Design/ Project Support
We offer many solutions, in the view of function and deign.
Our product design team work with production developing team, so we can turn your ideas into real products efficiently and swiftly.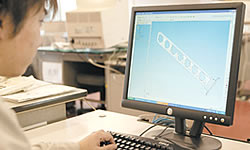 Product Design
The team has considerable experience and expertise, especially in building materials.
With 3D design analysis, we can offer accurate designs.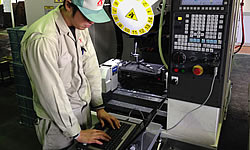 Production Design
The team optimise manufacturing processes based on the analysis of quality, cost, and deadline.
We arrange the best process for mass production, considering your design and drawings.
To meet your requirements, we offer the best process, design suitable tools and fixtures, and set inspection standards.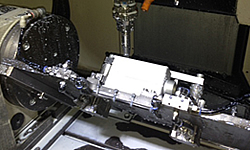 Machining
We offer a complete package of full CNC machining as well as more conventional type operations for our customers. The majority of our machining work is carried out on Fanuc, Sugino Machine, and Shizuoka Machine machines.
Whenever necessary, we design our own machining tools for special purpose.